CCCG EMPTY BOWLS  2023
October 7, 14, 21
at the Troy Farmers Market
EMPTY BOWLS
The Troy Riverfront Farmers Market has agreed to host CCCG on three Saturdays in October, as they have for the past two years. Last year, we raised more than $21,000 to support local food pantries.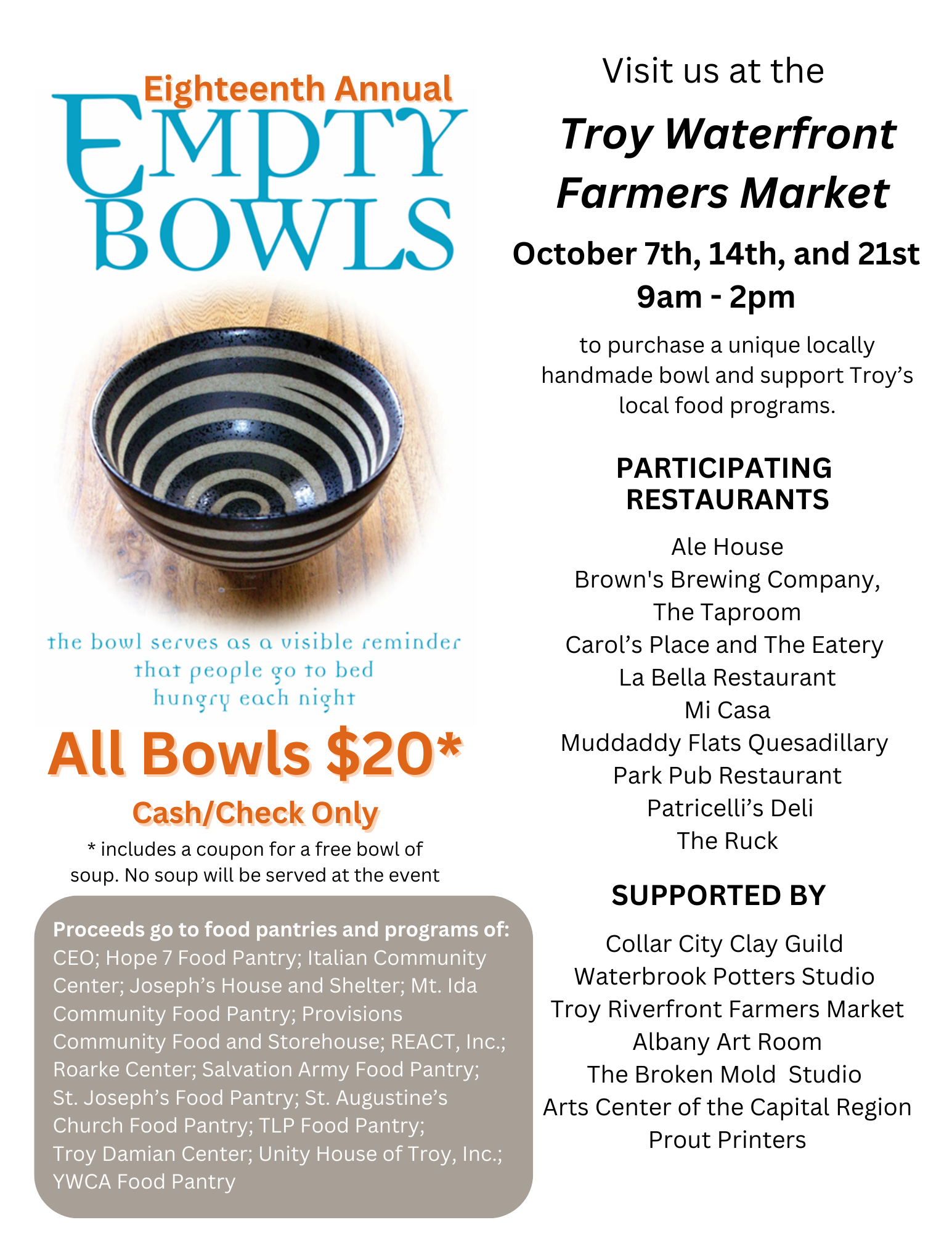 What is Empty Bowls?
Empty Bowls is a grassroots movement to raise awareness and help end hunger. Started as a local fundraiser in Michigan, in 1990, the Empty Bowls Project has spread throughout the country raising millions of dollars for local food programs.
For the past 17 years, the Collar City Clay Guild, has been fortunate to organize the Empty Bowls Project in Troy, N.Y. The Empty Bowls Program has become a community event in the city that draws hundreds and maybe even over a thousand people each year to help raise money for local food programs.
For years, the Troy community flocked to the Italian Community Center with the great expectation of warm soup, fresh bread, beautiful handmade bowls, and the wonderful company of friends. COVID-19 interrupted that tradition in 2020, but it didn't stop us from raising funds to fight hunger.
The Collar City Clay Guild is so proud to support this movement and we hope to continue to do so into the future. Since the beginning of the Empty Bowls Project in Troy, we have raised nearly $300,000 to support 15 food programs to help put food on their shelves and deliver food to those in need.
​